2022 Chem 105 SciComm Infographics
Infographics: Over 300 students in my Fall 2023 Chemistry & the Citizen class created infographics about chemistry in Nebraska. Their task was to explain the chemistry we learned in a way that the public could understand. The following brave students gave me permission to share their work – 7 about Nebraska's niobium deposits, 11 about livestock methane, 6 about the AltEn ecological disaster, and 11 about Nebraska's climate change.
Ava Barajas, Livestock Methane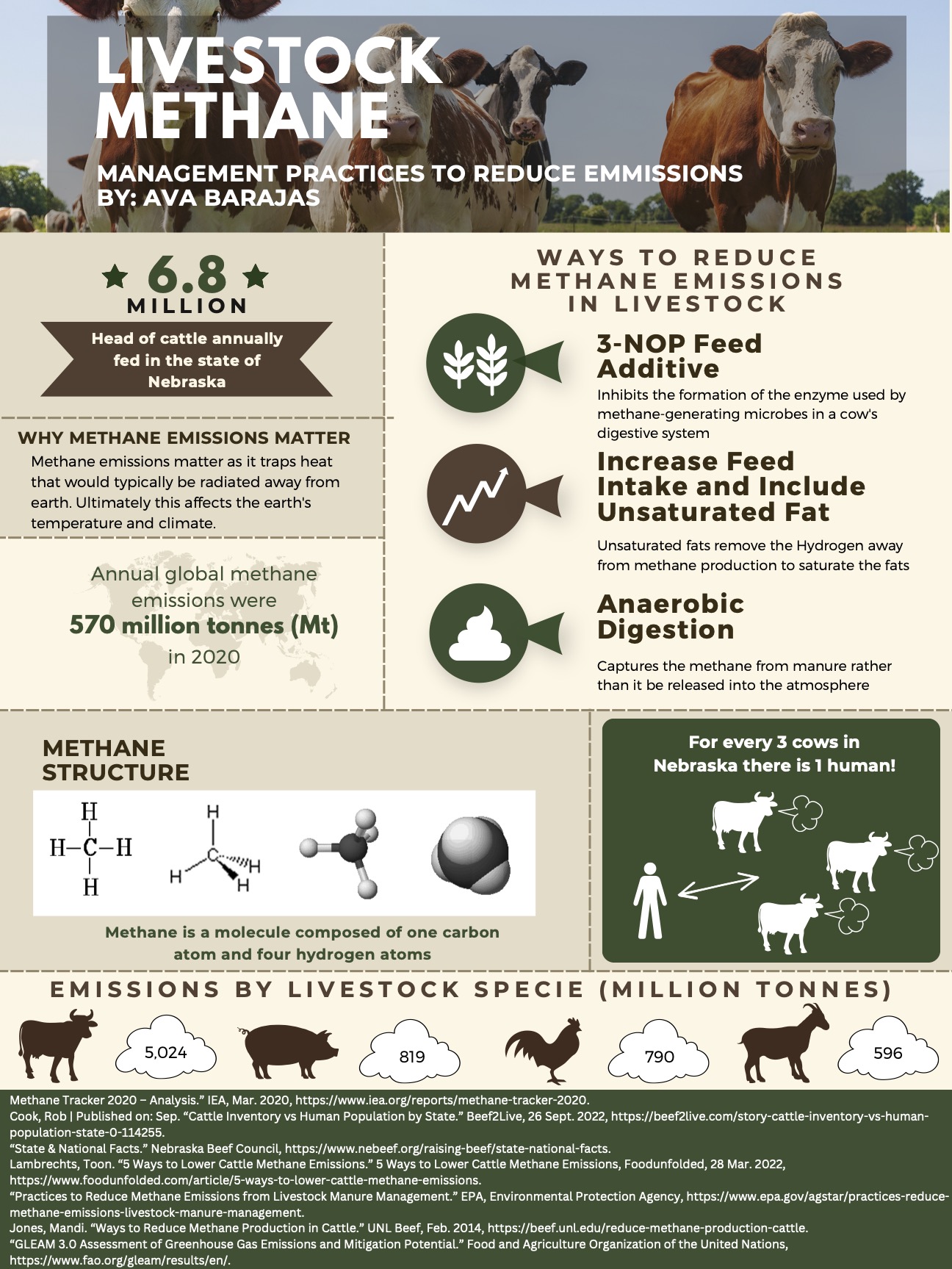 Grace Belter, AltEn Plant Disaster: Corn Ethanol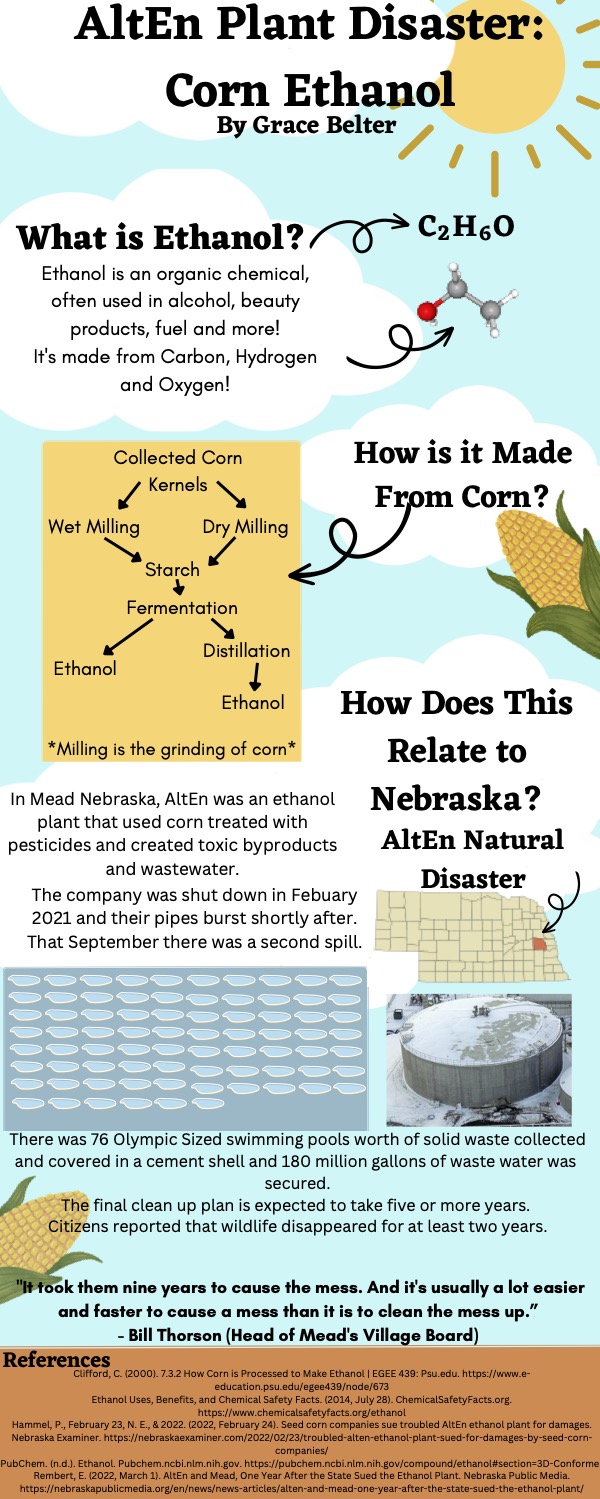 Ryan Brown, AltEn Corn Ethanol Plant Disaster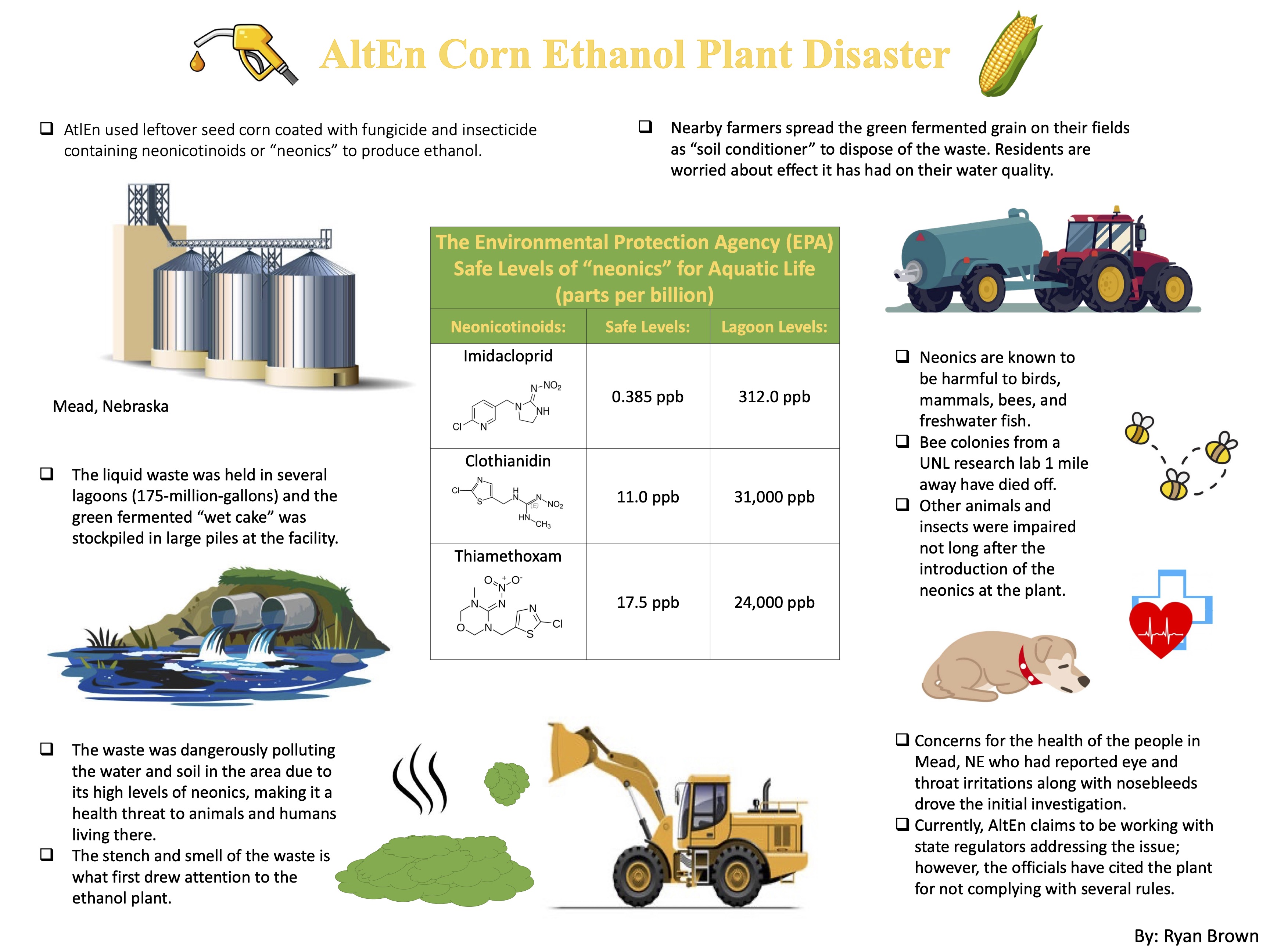 Jadyn Chasek, Nebraska's Climate Change Report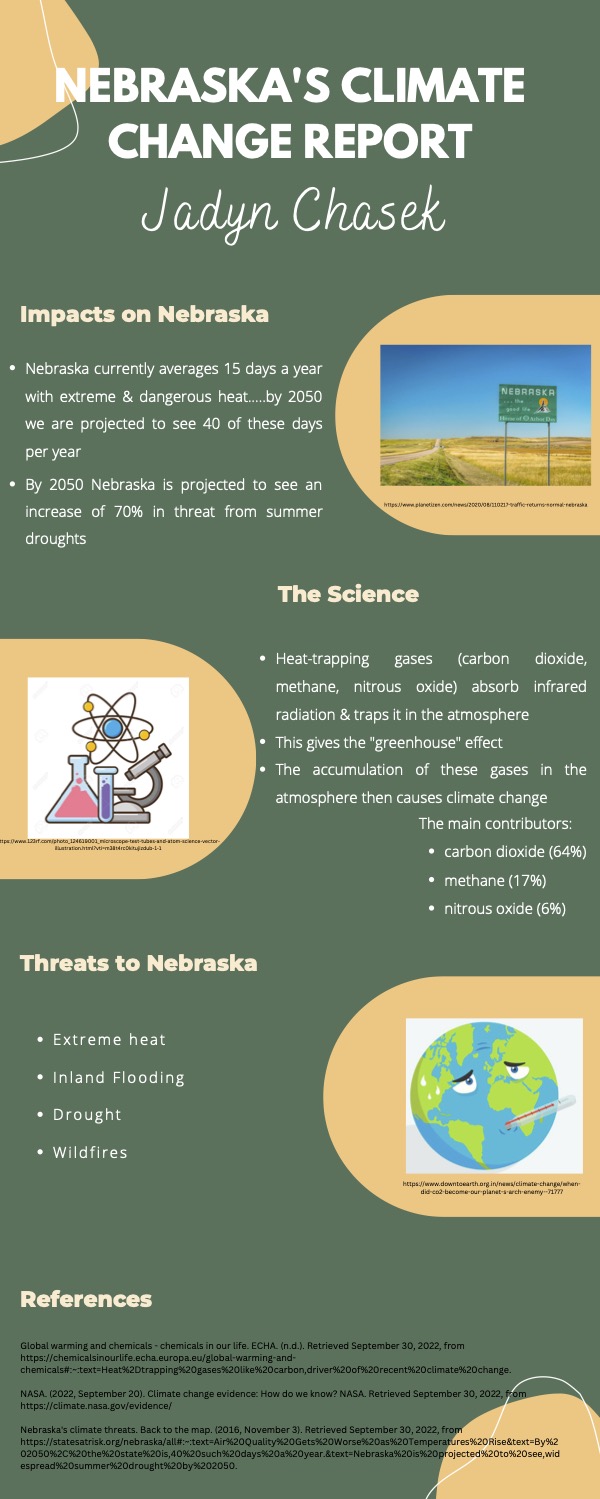 Haile Christofferson, Climate Change Nebraska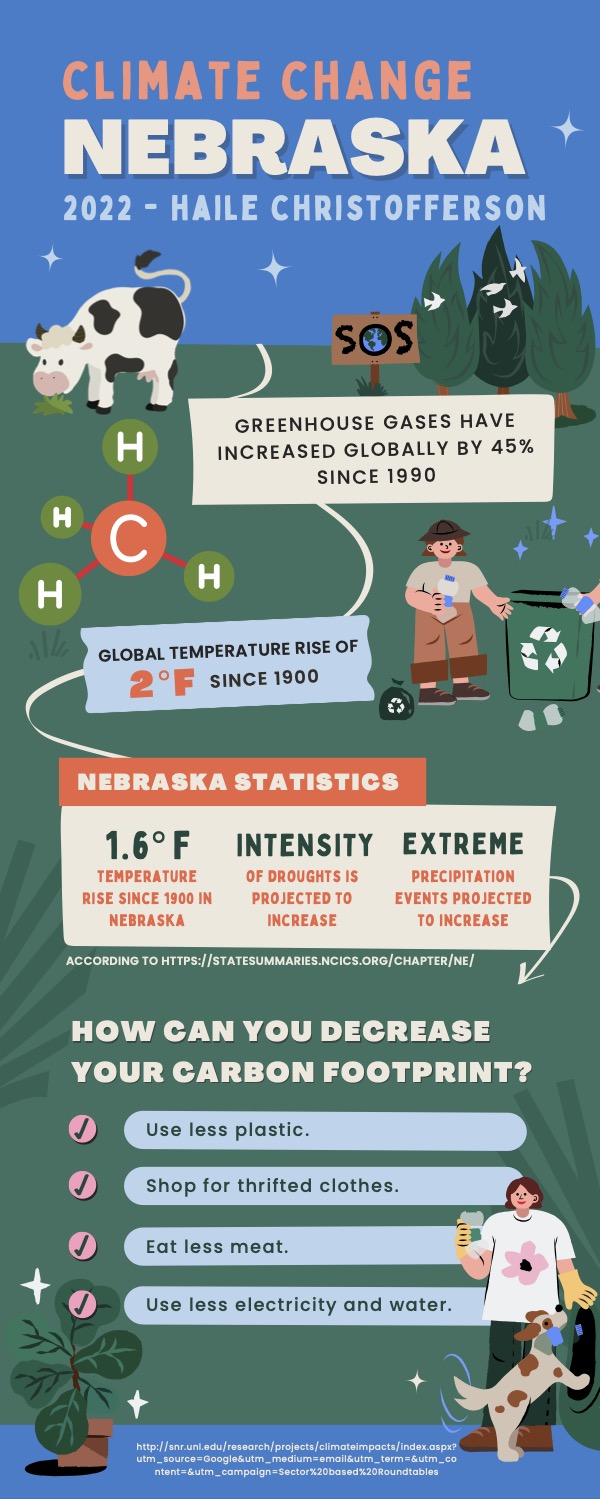 Adam Dreger, Managing Livestock Methane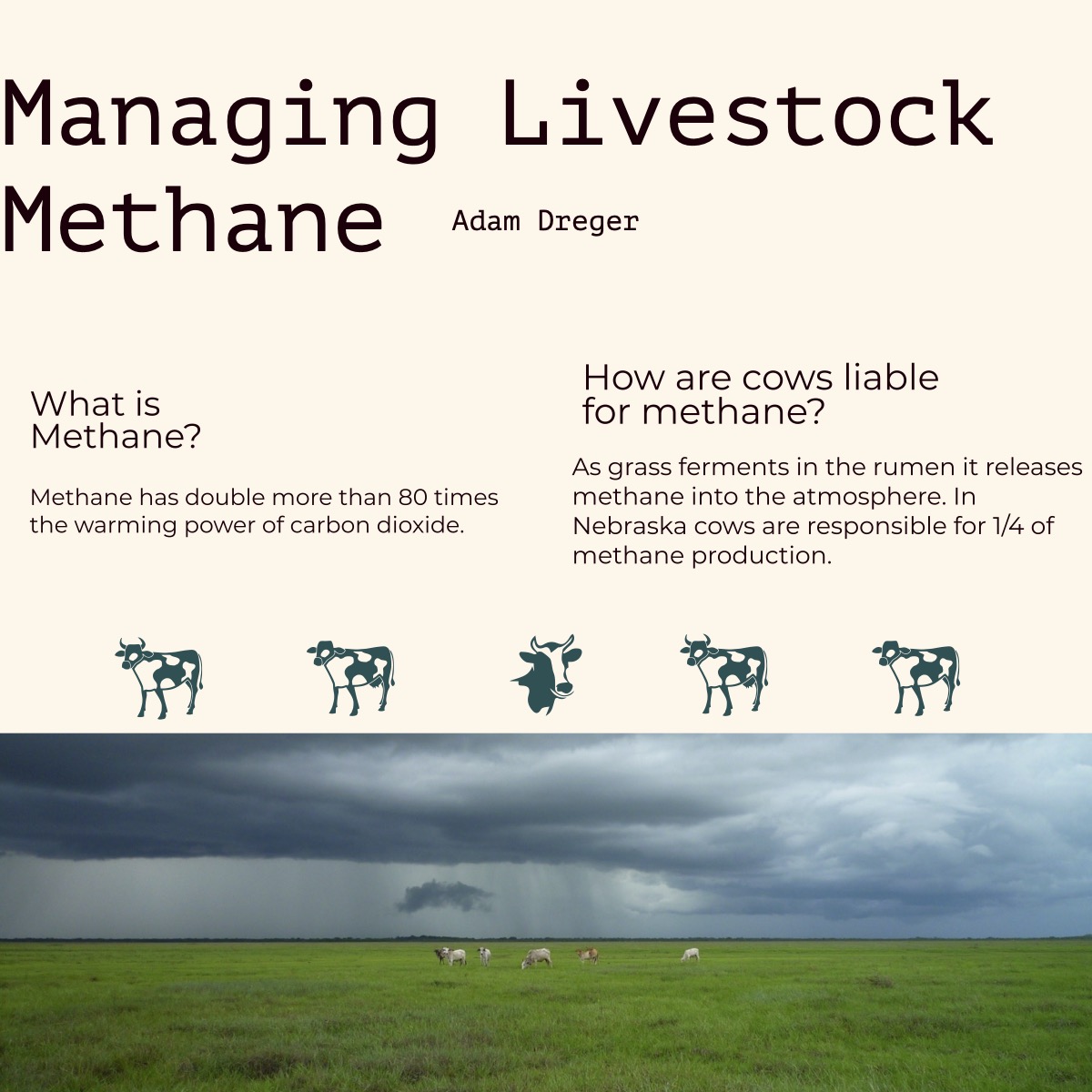 Zaria Dunbar, Managing Livestock Methane


Emily Eilers, 3-NOP: A Win-Win for Farmers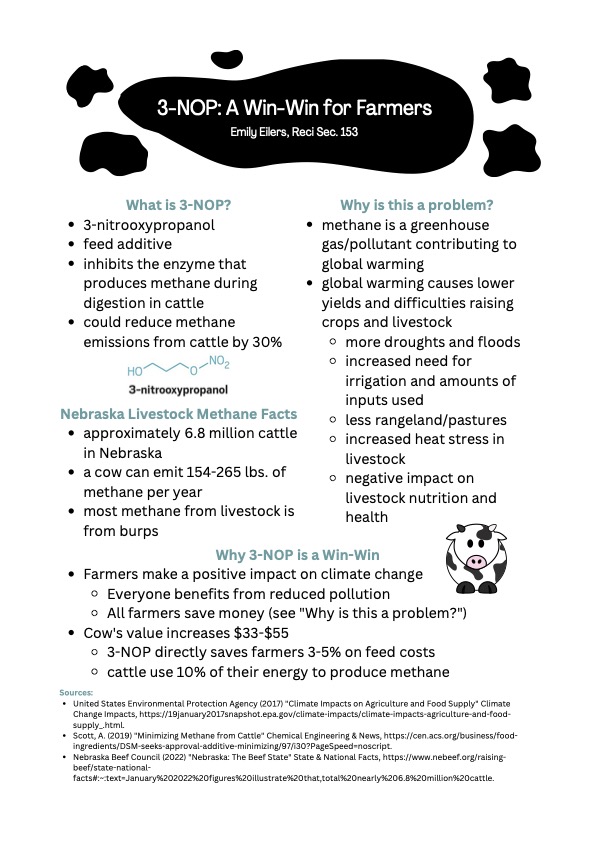 Daniel Frey, Niobium in Nebraska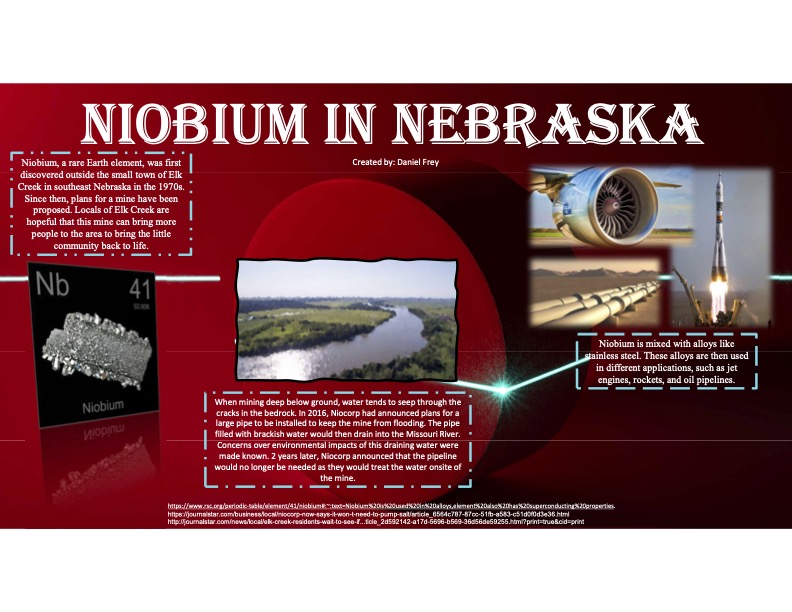 Victor Gaunt, Niobium in Nebraska!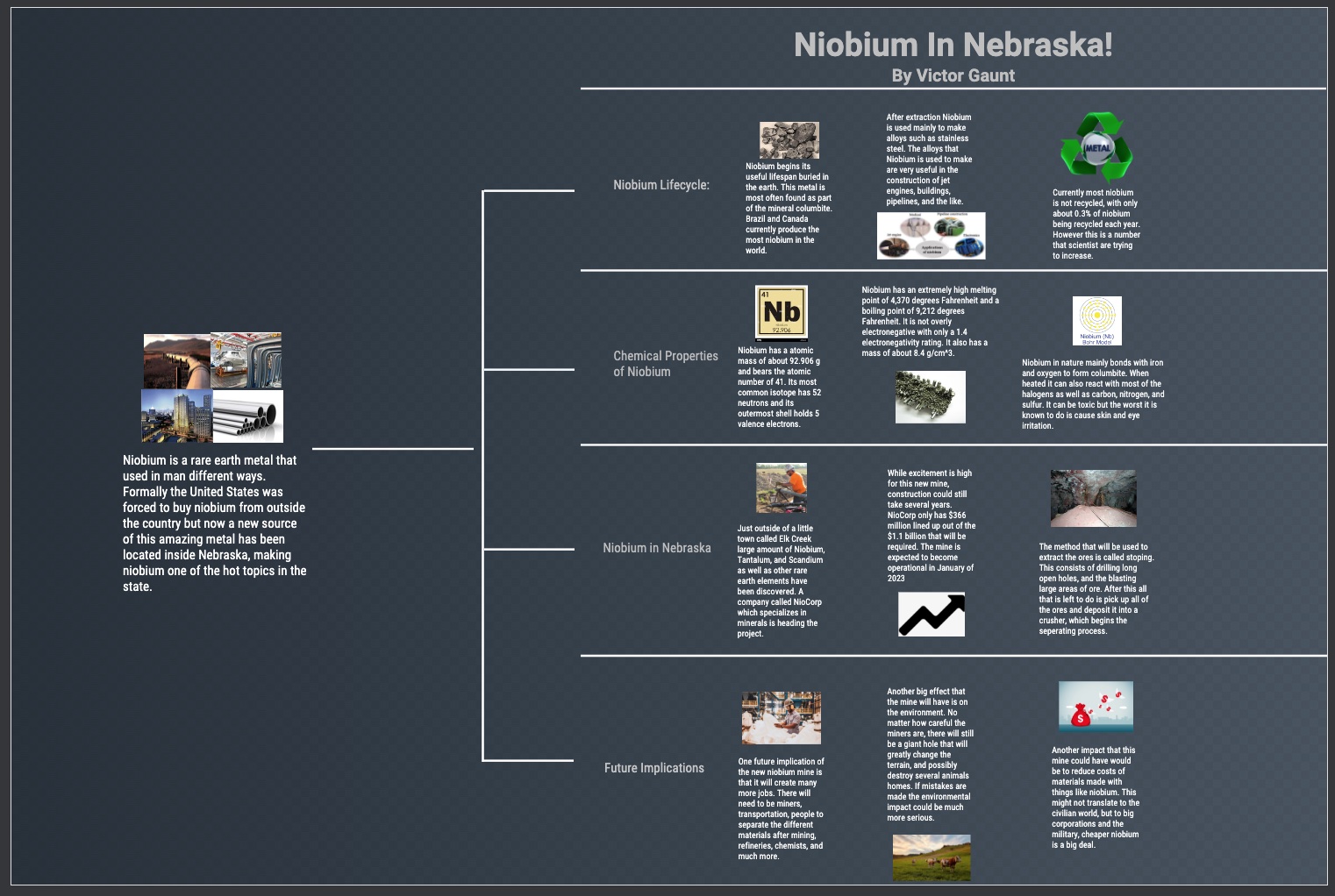 Ridge Gerstberger, Ethanol Plant Disaster in Mead, NE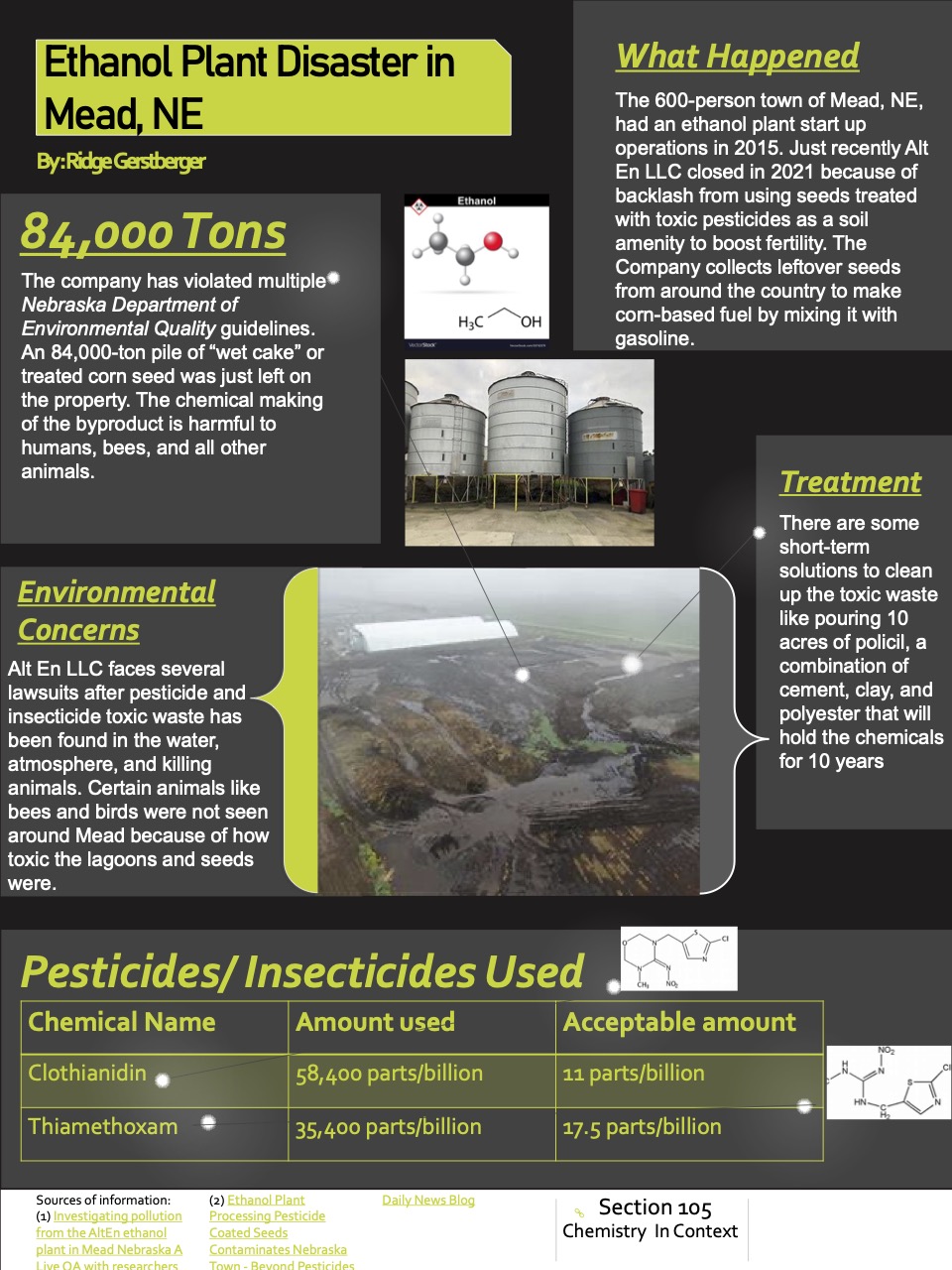 Hannah Havlik, Managing Livestock Methane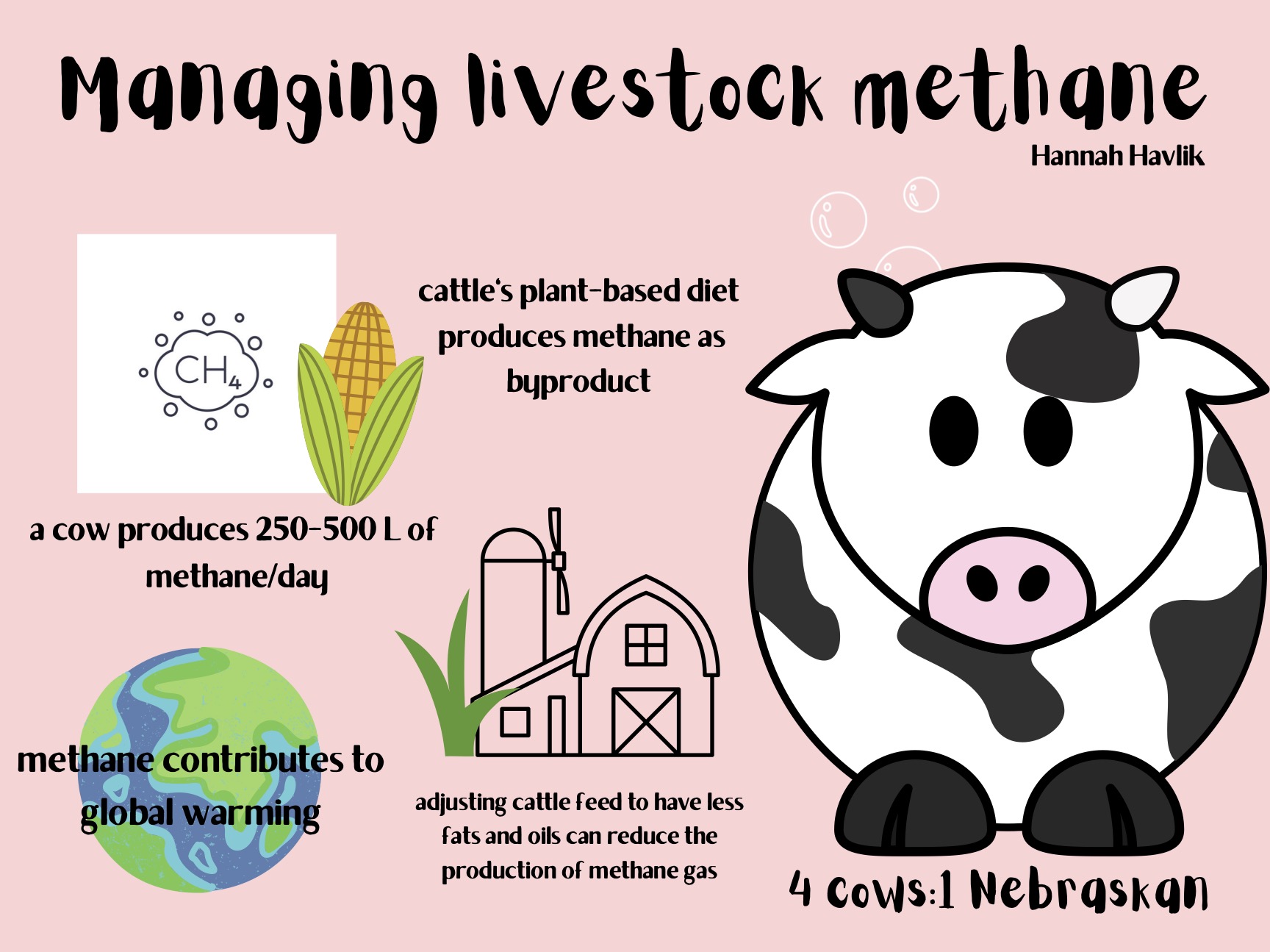 Morgan Holdorf, Managing Livestock Methane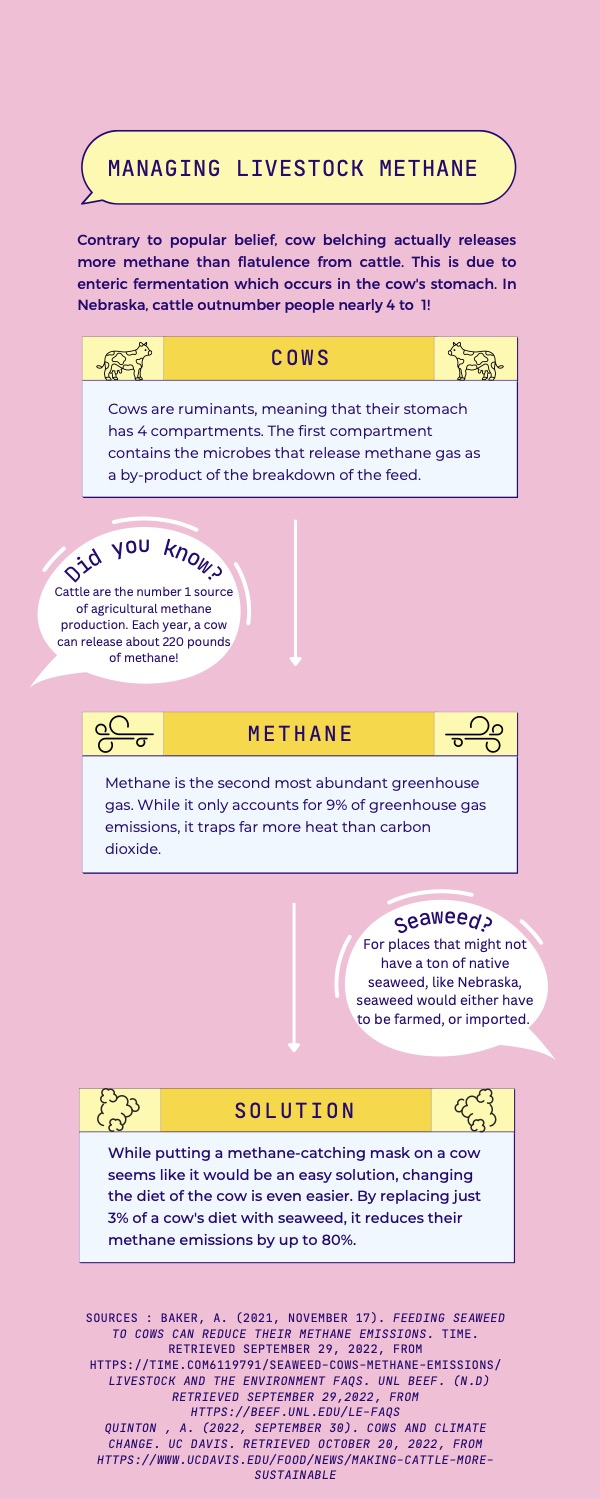 Alexis Jansen, Livestock Methane and its Impact in Nebraska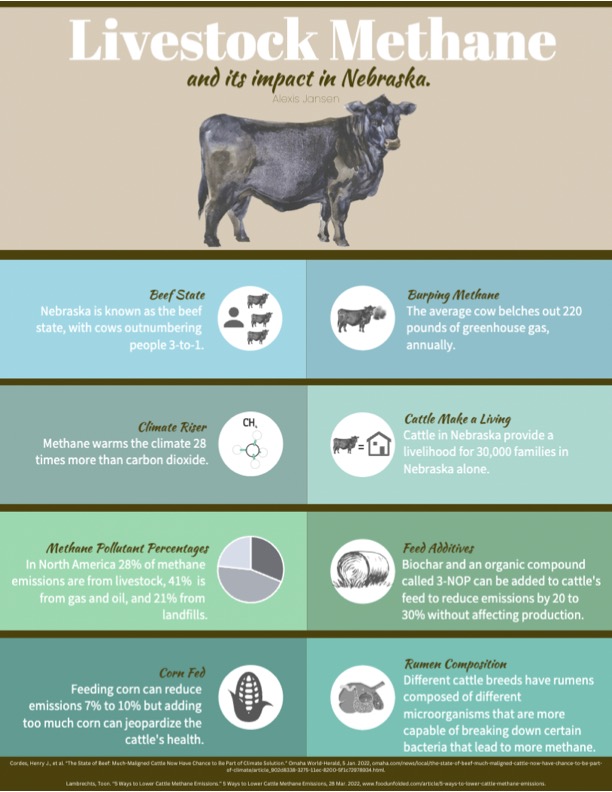 Samantha Kluthe, Climate Change and Its Impact on Nebraska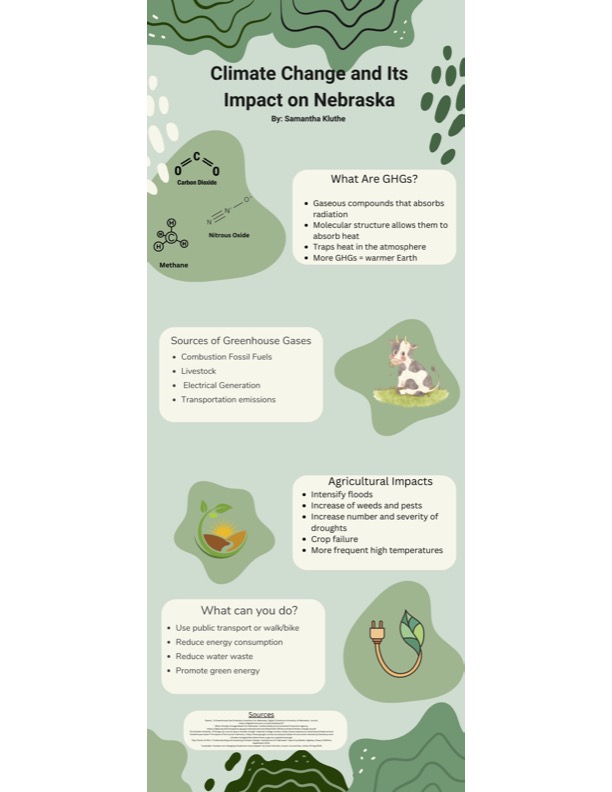 Piper Kramer, Nebraska Climate Change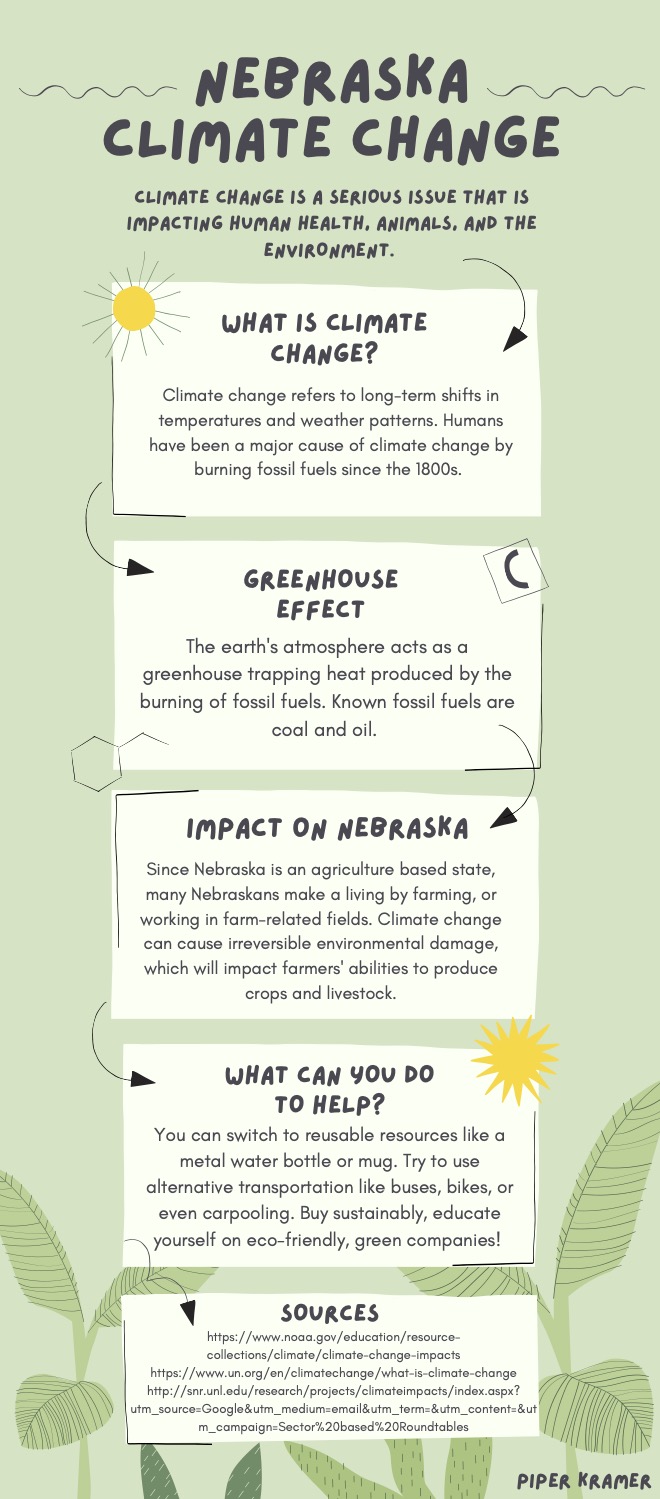 Olivia Krause, The AltEn Ethanol Plant Disaster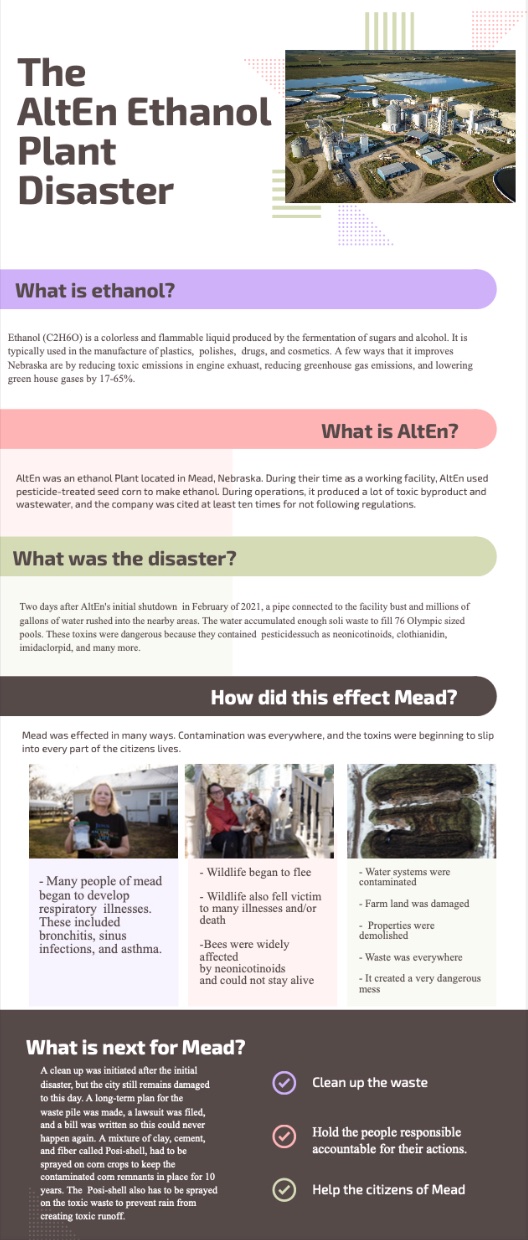 Kendall Le Phung, Nebraska 2014 Climate Change Report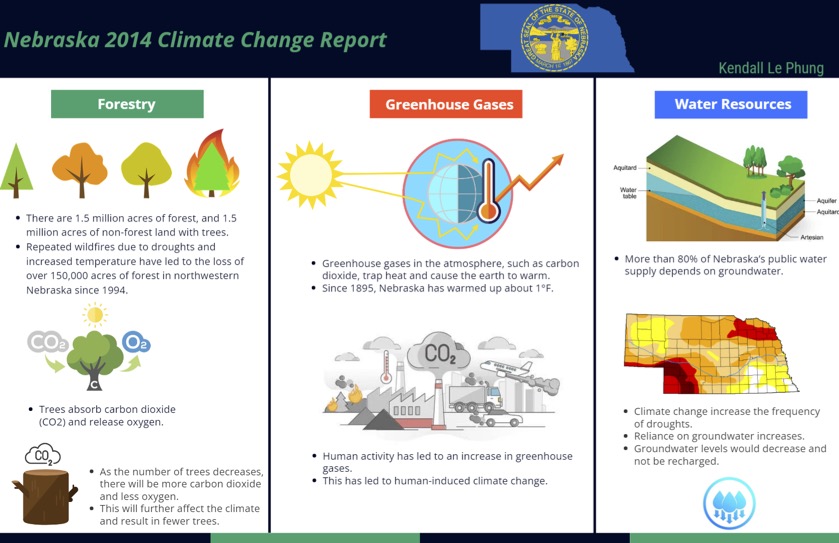 Abigail Lutjelusche, Flipping the Script on Cattle & Emissions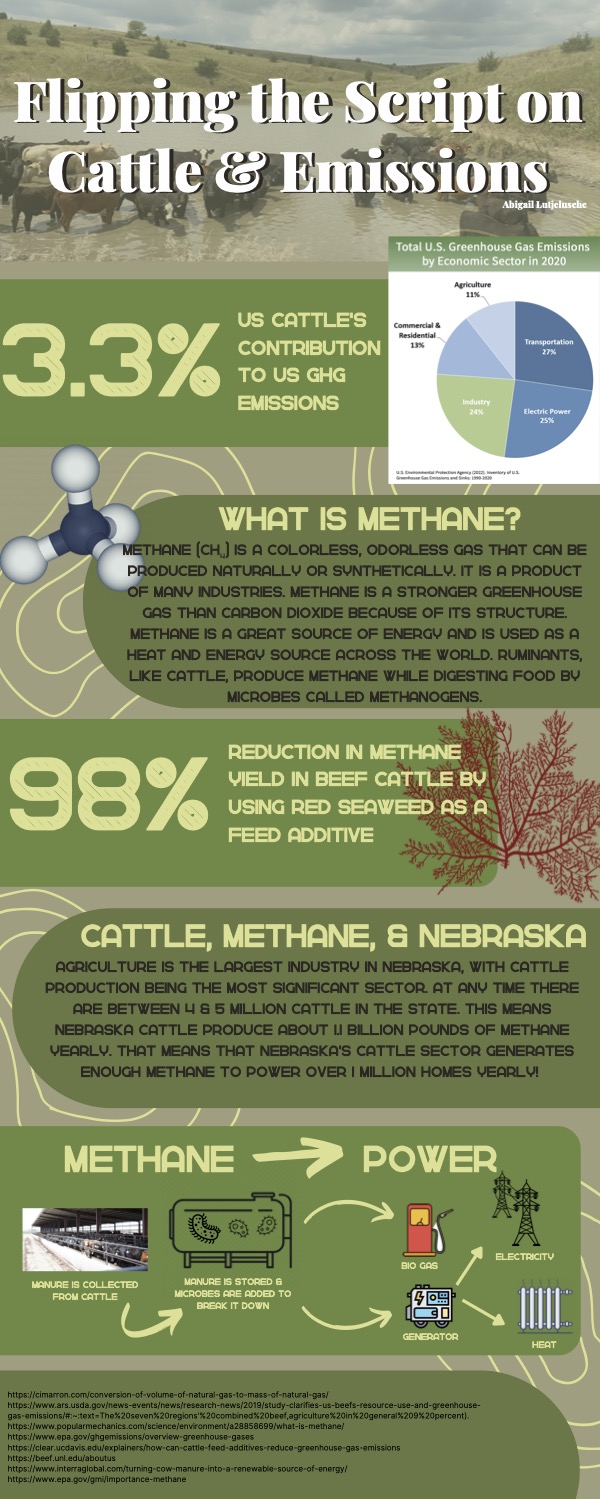 Taylor McClatchey, Niobium in Nebraska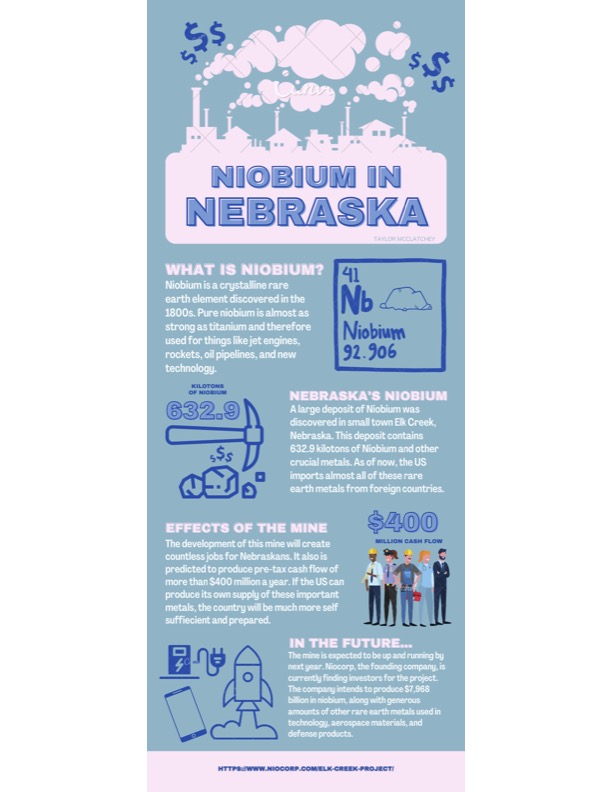 Ellie McDonald, Climate Change in Nebraska 2023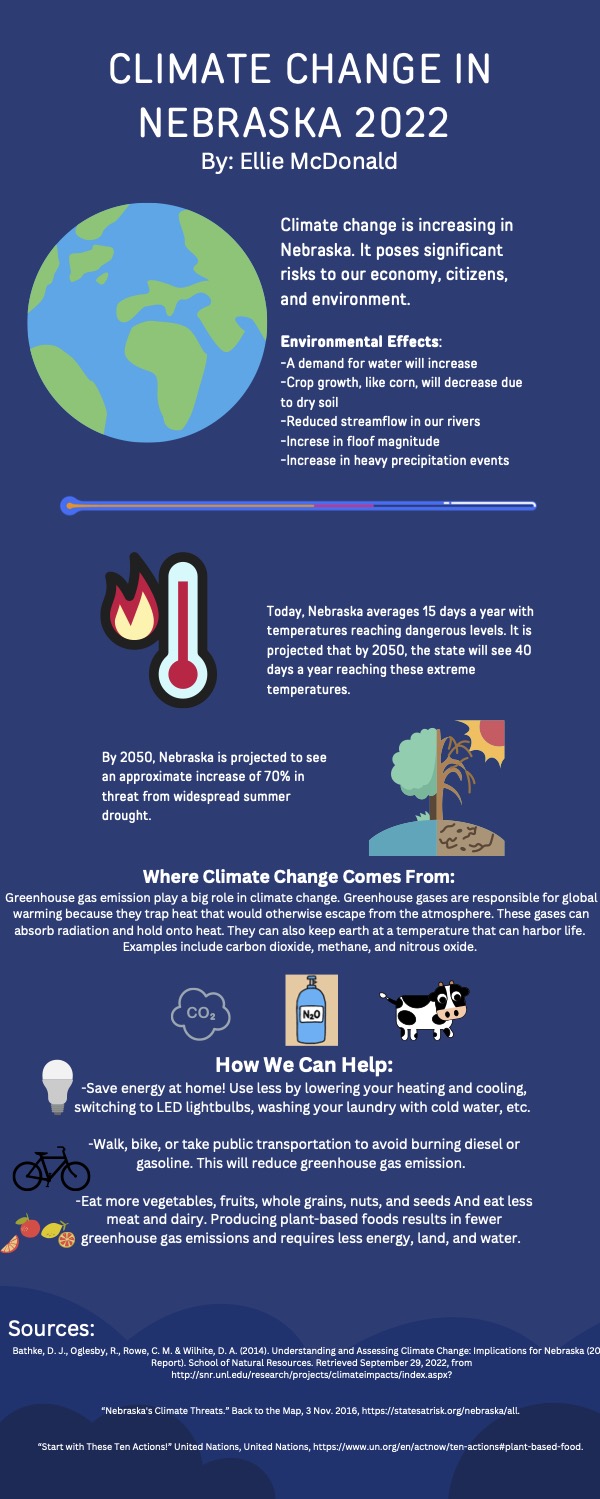 Alexis Moslander, Climate Change in Nebraska (2014 Report)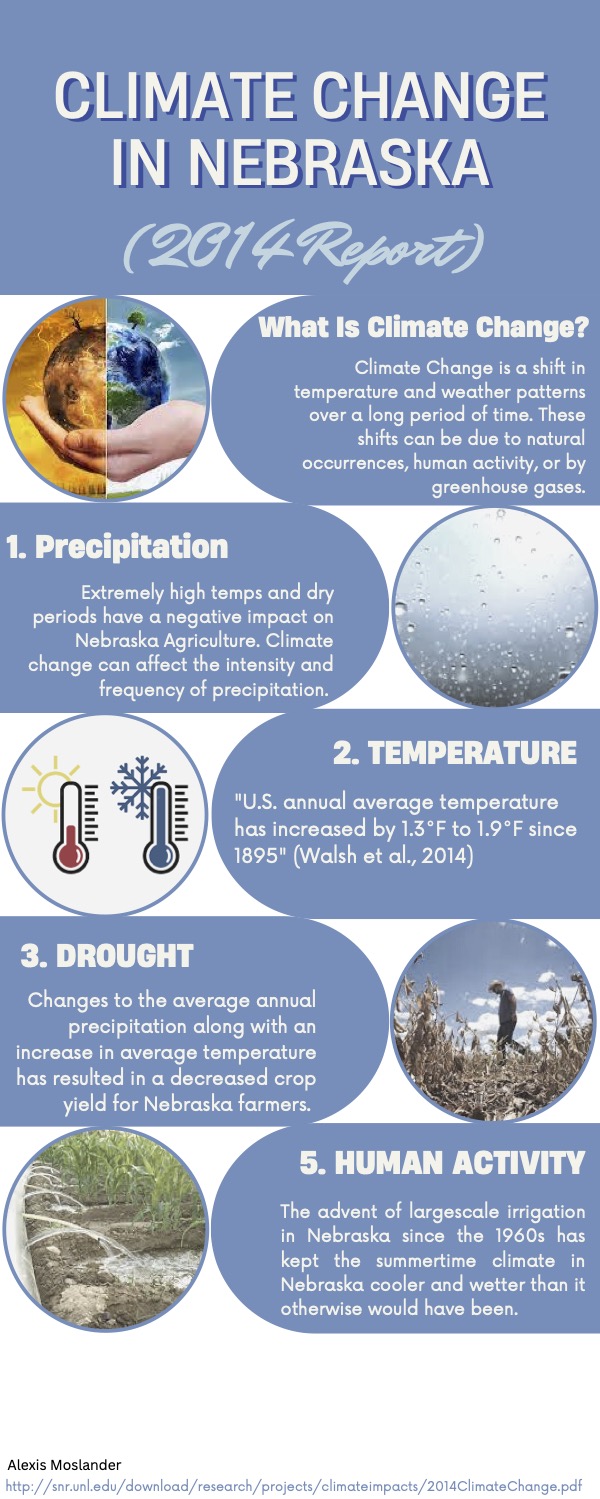 Ciara Nelson, Niobium in Nebraska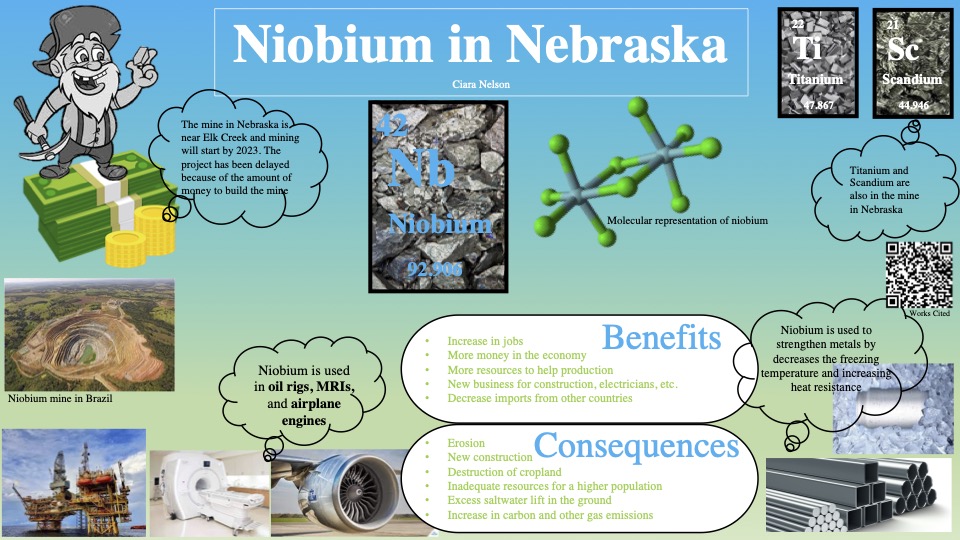 Brynna Oxley, Niobium in Nebraska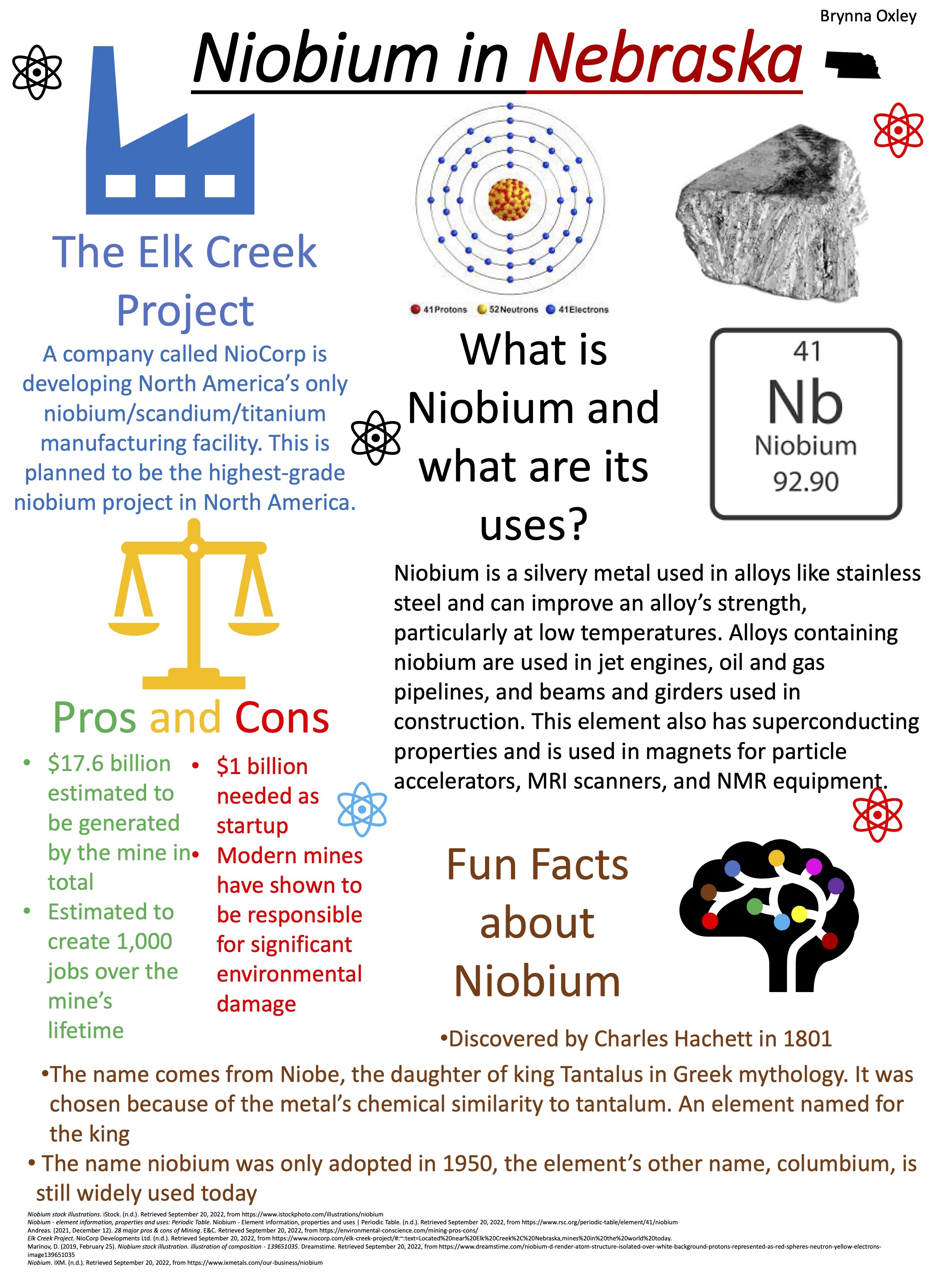 Cornelio Raza, Climate Change in Nebraska


Caleb Ries, Nebraska's Niobium Deposits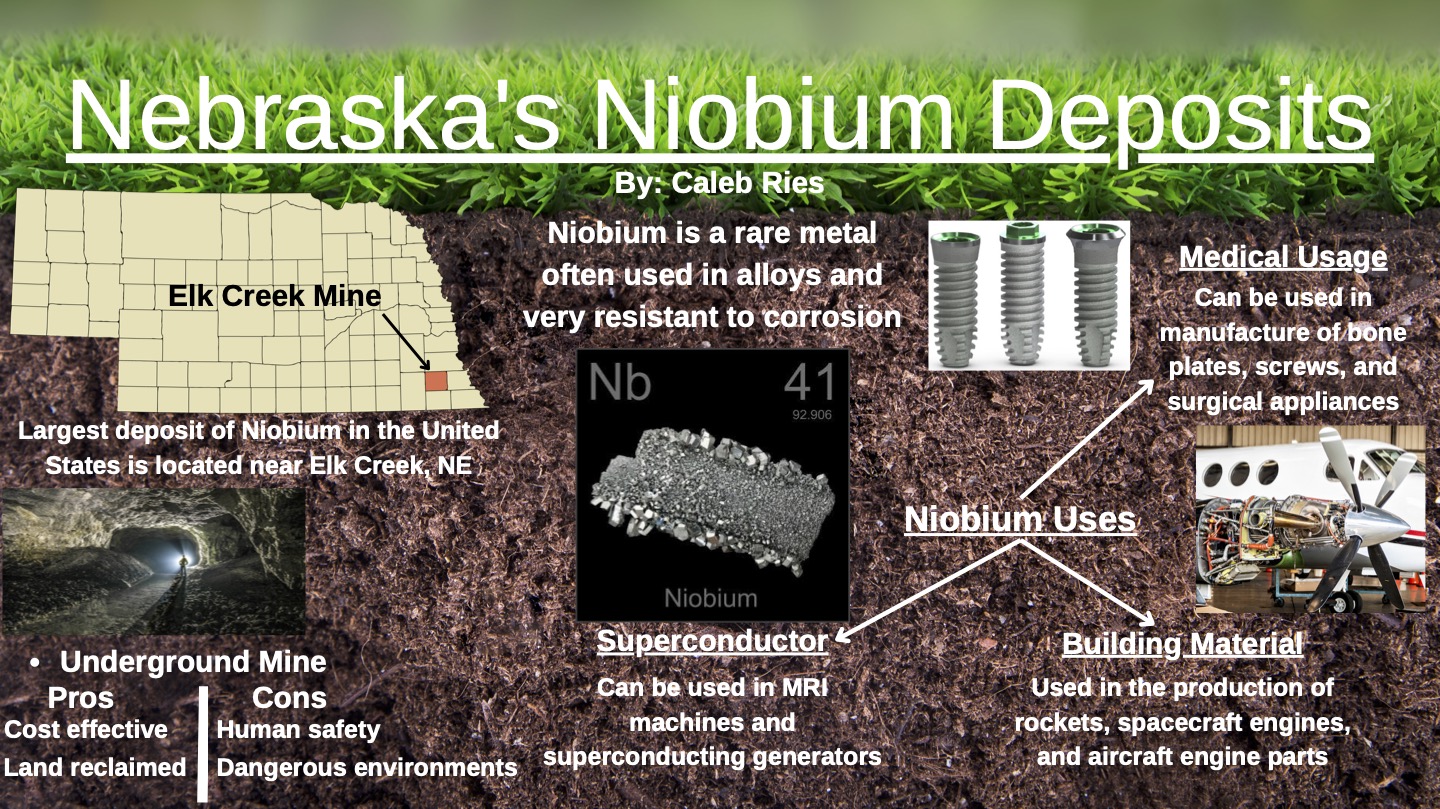 Mallery Schultz, Managing Livestock Methane in Nebraska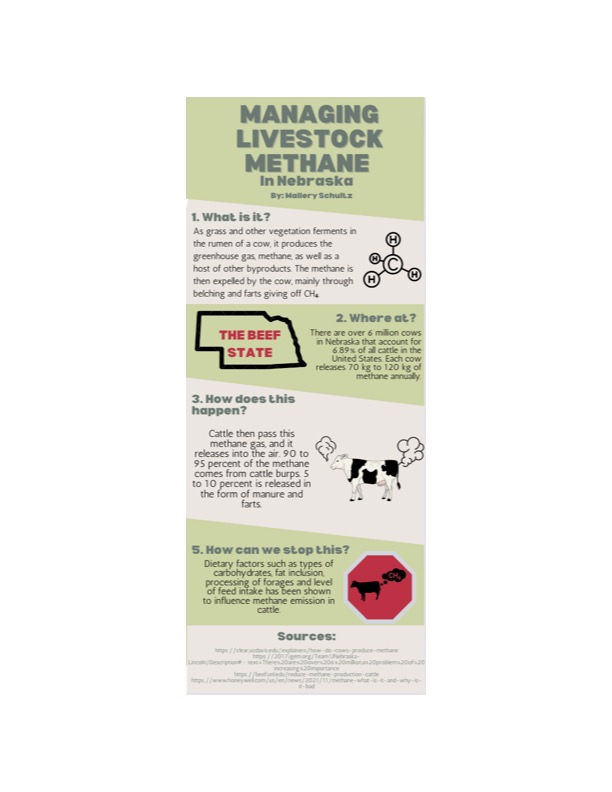 Zoey Schultz, Climate Change in Nebraska: Sources and Impacts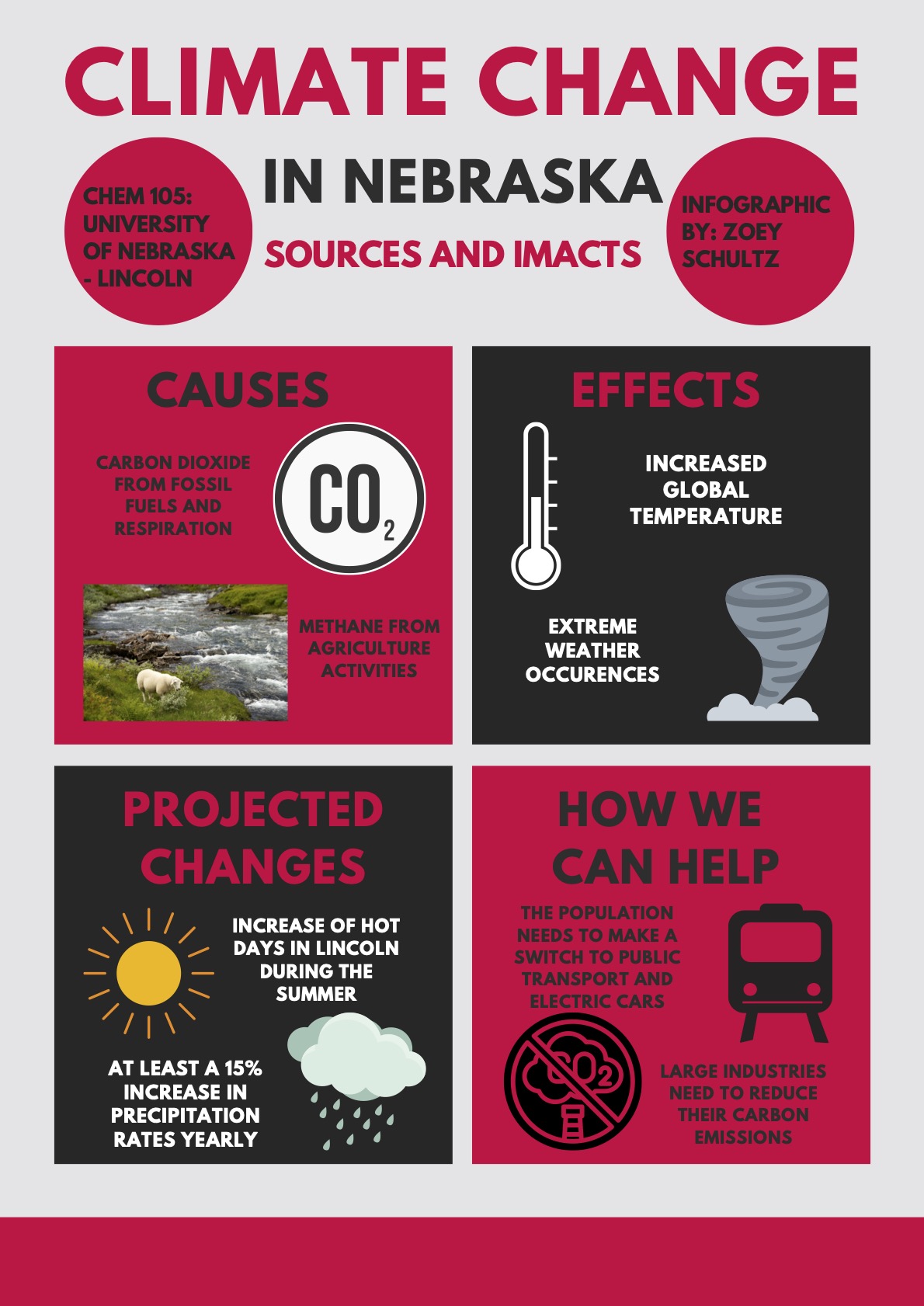 Cassidy Skillett, AltEn Ethanol Disaster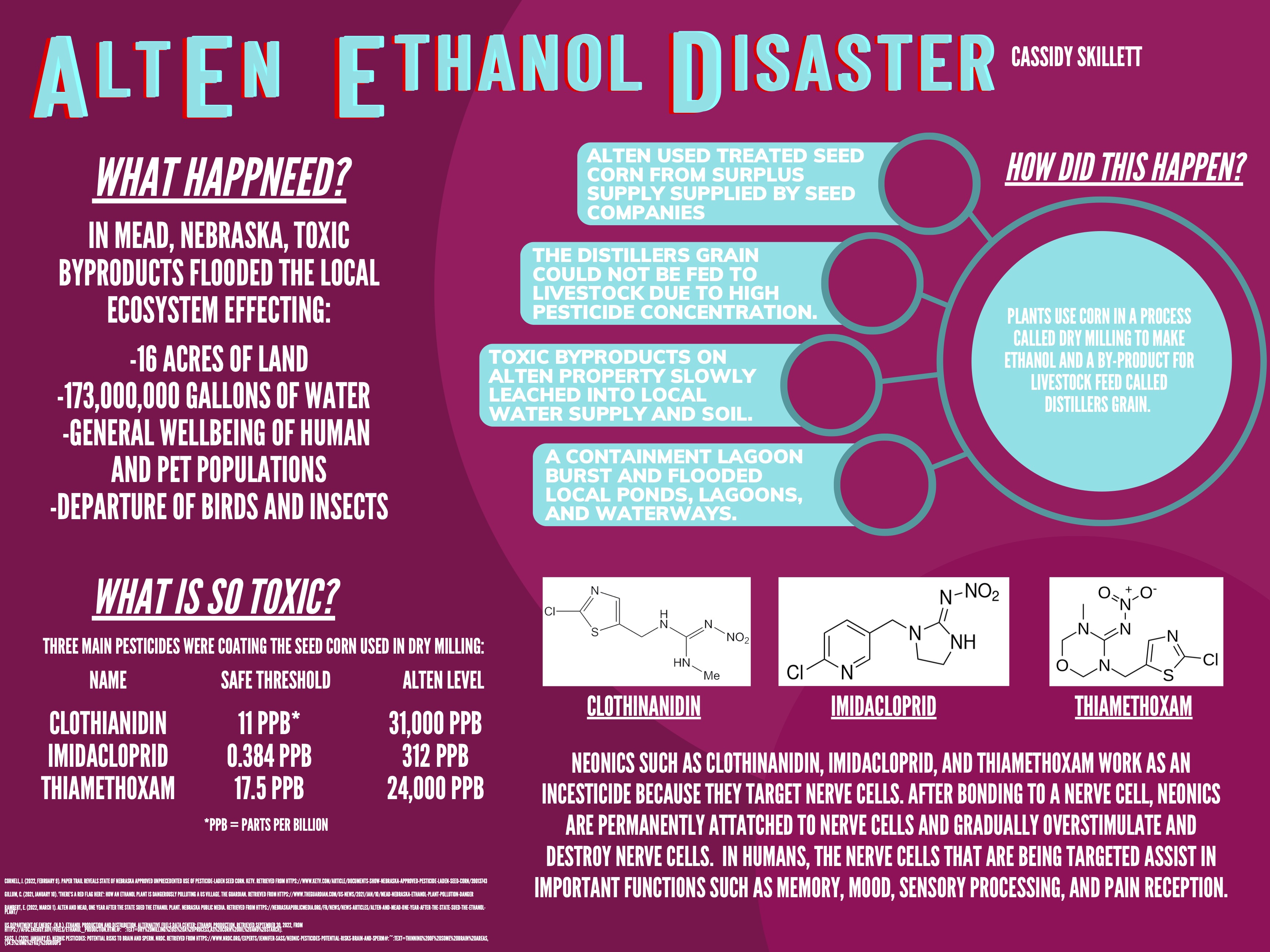 Lauren Spray, AltEn Corn Ethanol Plant Disaster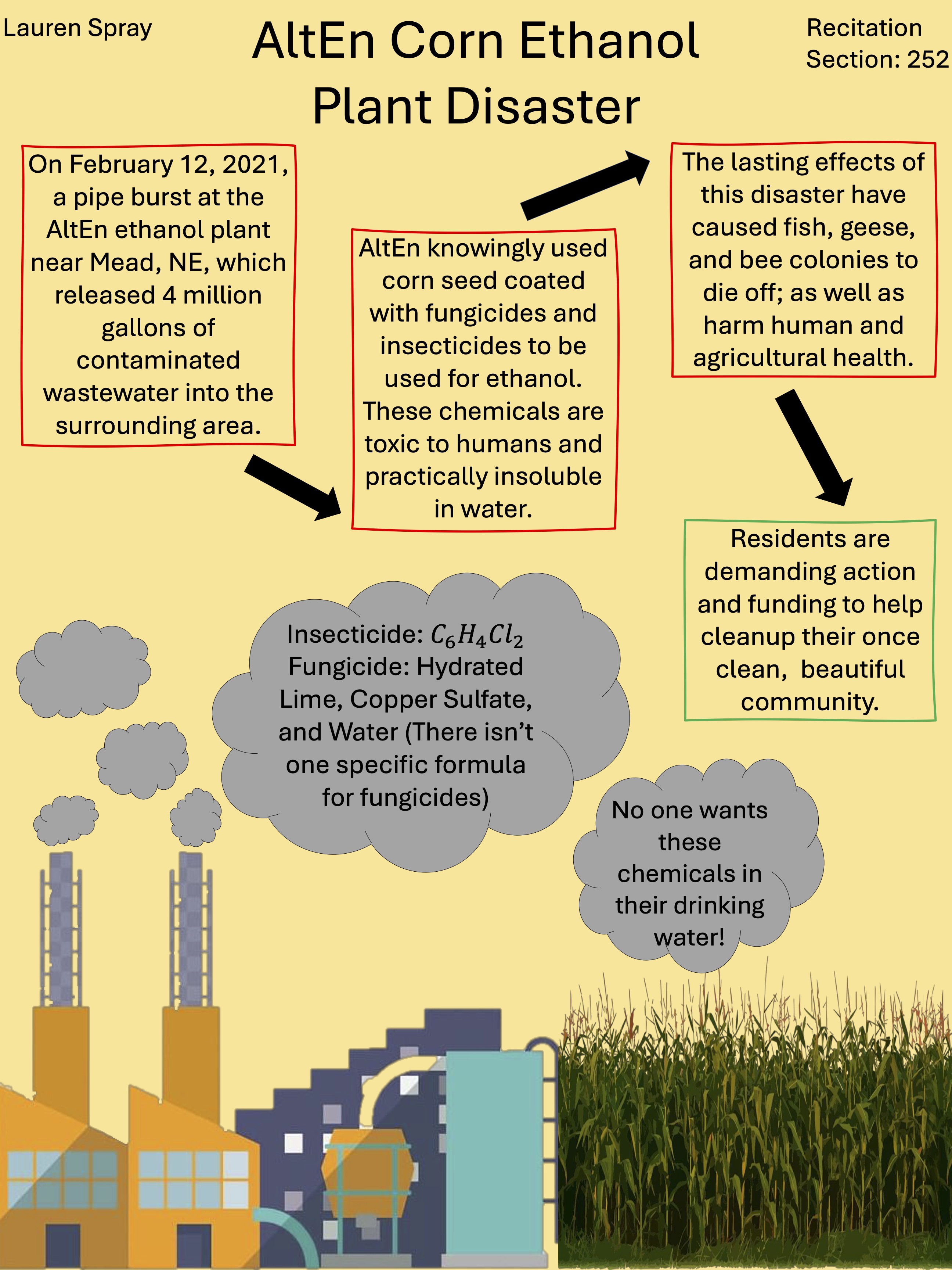 Abby Stalder, Nebraska's Niobium Deposits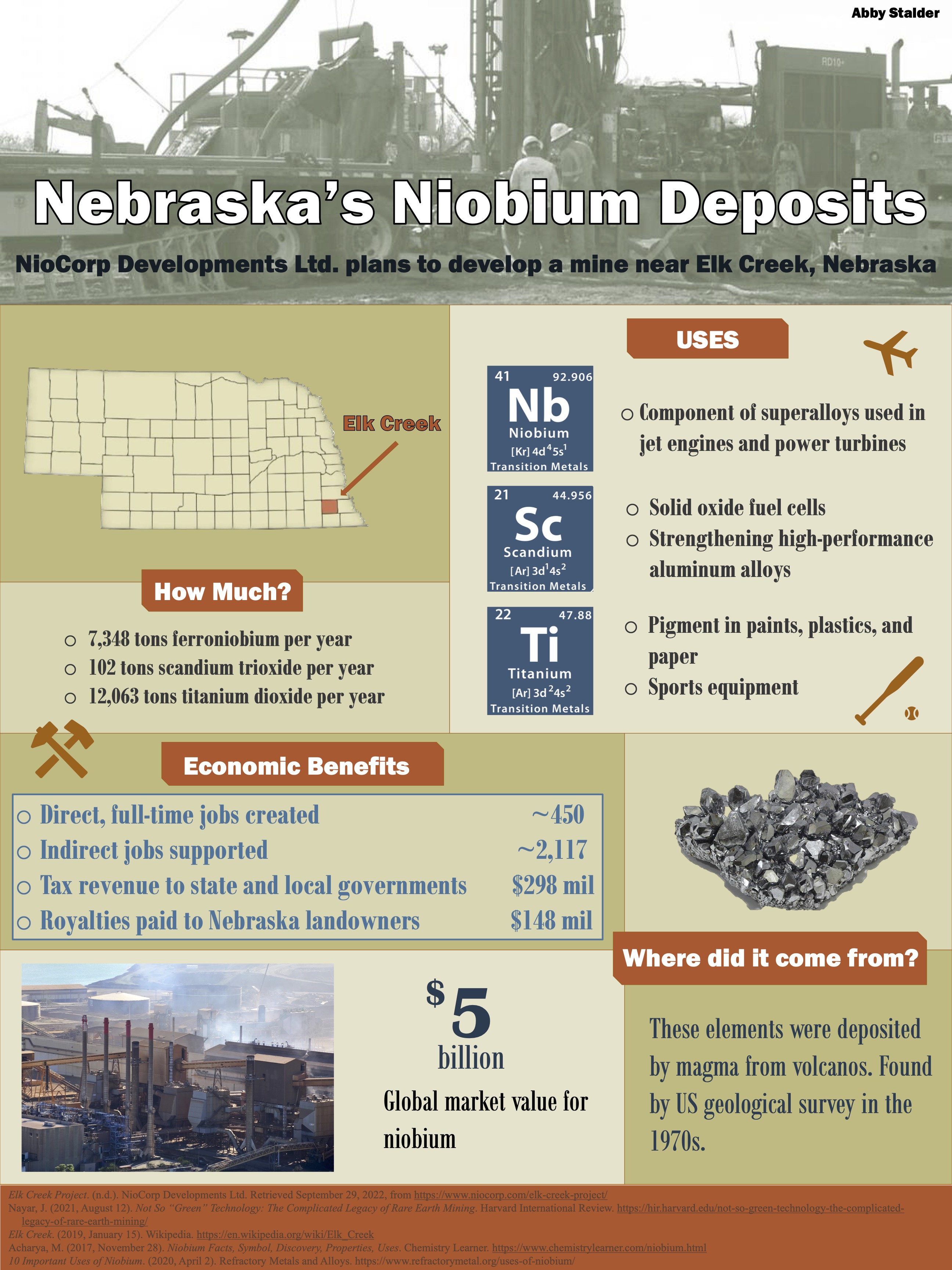 Megan Thiebauth, Implications of Climate Change in Nebraska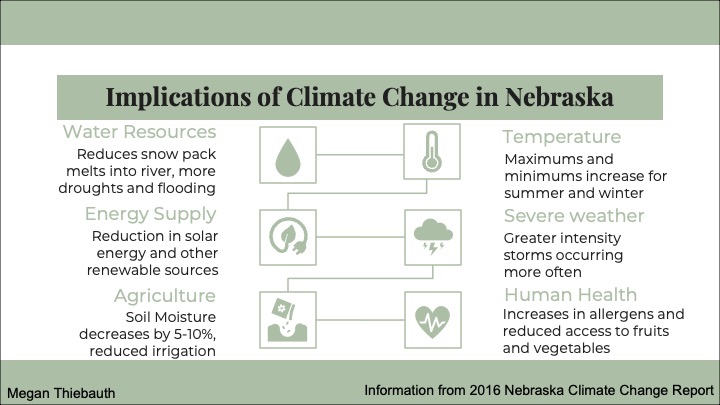 Megann Timm, Climate Change in Nebraska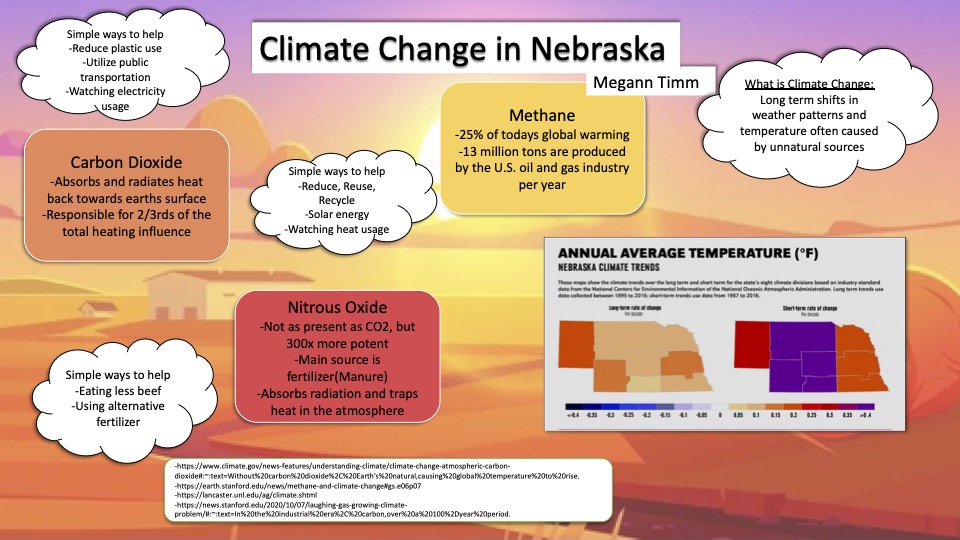 Bree Vasquez Glover, How is the Climate Changing in Nebraska

Nick Weitzenkamp, Methane in Cattle: How Methane Is Managed in the Beef Industry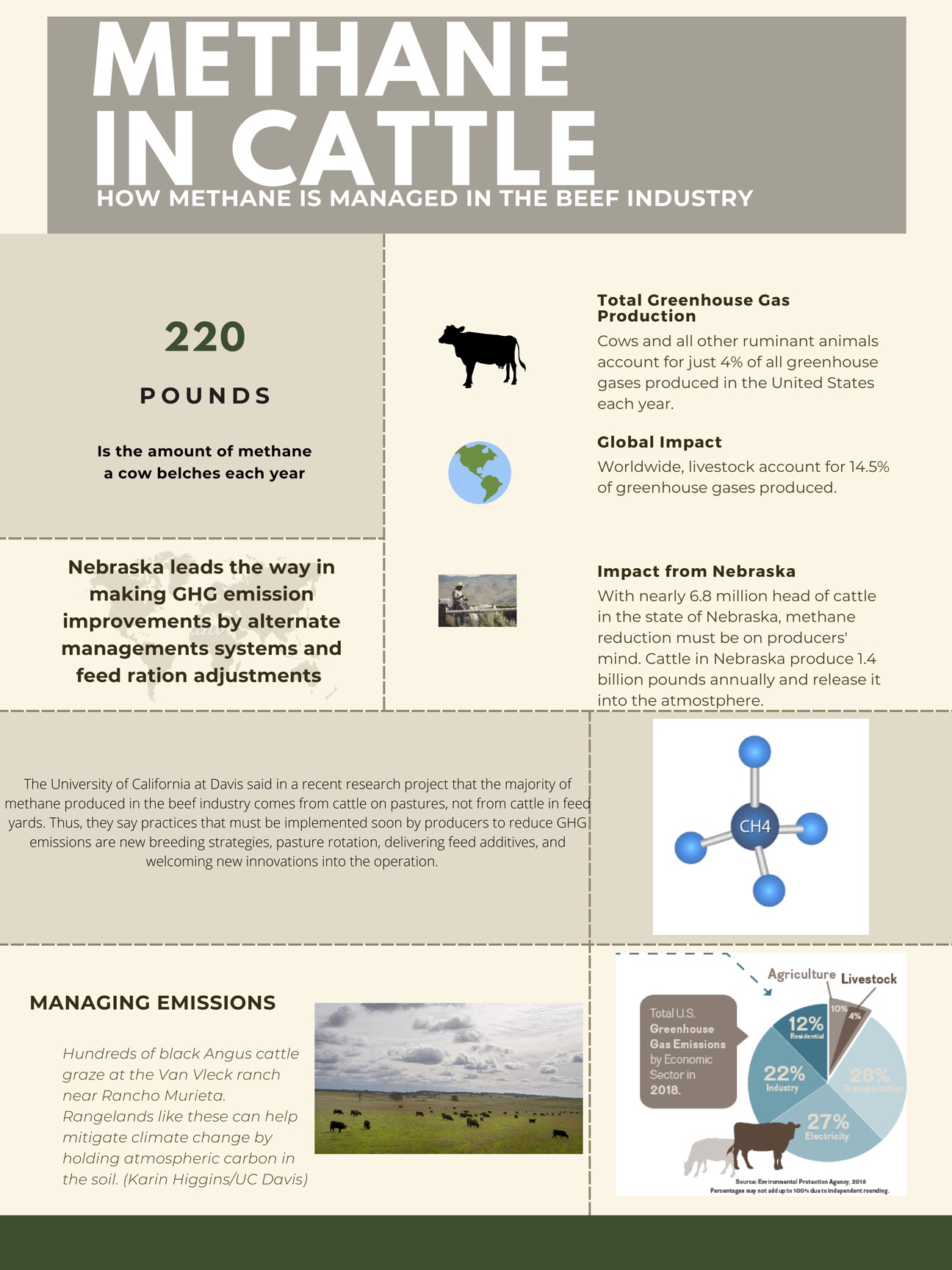 This page was created on 17 Jan 2023