Research Area 4: Nanomaterials for Energy-related Devices and Applications
The focus of this research area is the characterization of nanomaterials for energy-related applications.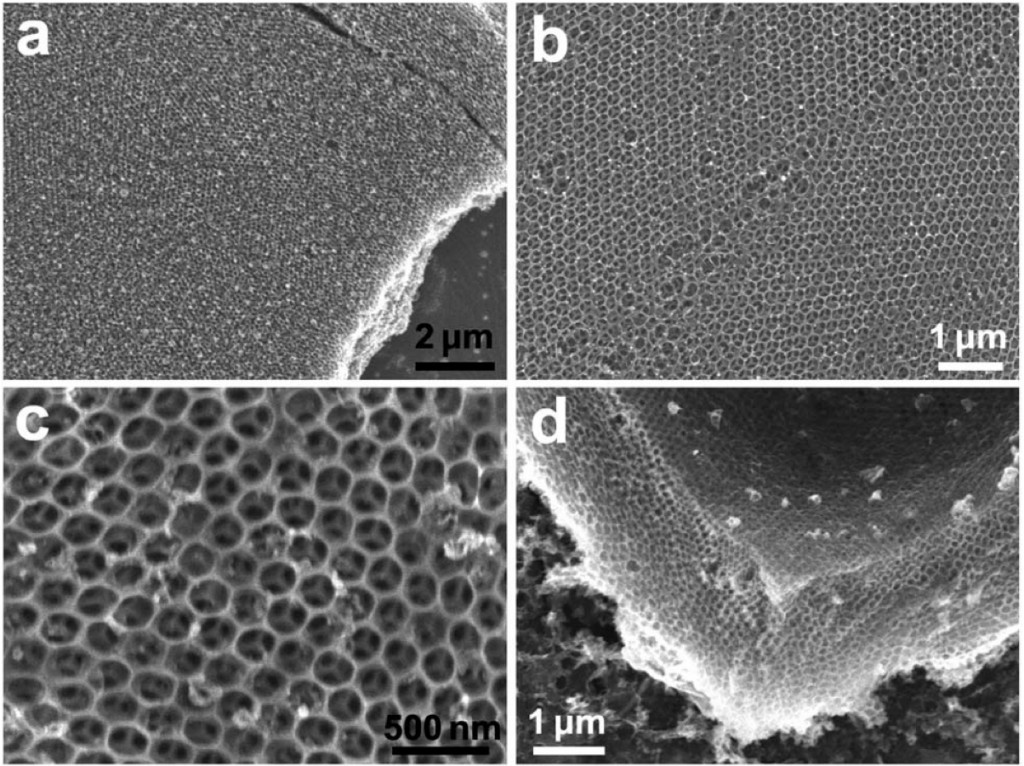 Shown are SEM images of different samples of free-standing graphene inverse opals synthesized by Dr. Sinitskii's group [(a–c) top-view images and (d) side-view image].
---
---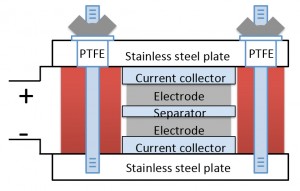 One of the main focuses is the construction of supercapacitors using these unique nanomaterials.
---
---
Recent Publications
– Three-Dimensional Periodic Graphene Nanostructures. Wilson, P.; Mbah, G.N.; Smith, T.G.; Schmidt, D.; Lai, R. Y.; Hofmann, T.; Sinitskii, A. J. Mater. Chem. C, 2014, 2, 1879-1886.